We are proud to announce Wilshire District Music artist, Emcee Reach nod for nomination for a 2010 Pitch Music Award in the Hip Hop category. We are asking WDM supporters to cast your vote for our brotheren, artist Emcee Reach so this year he can wear the KC CROWN. Whether you live in Kansas City or not and are familiar with his music and enjoy the Emcee Reach sound please support.
Be sure to download Emcee Reach latest single release on Wilshire District Music
RADIO LOVE
through
Sounds of VTech.
Click here to Vote for Emcee Reach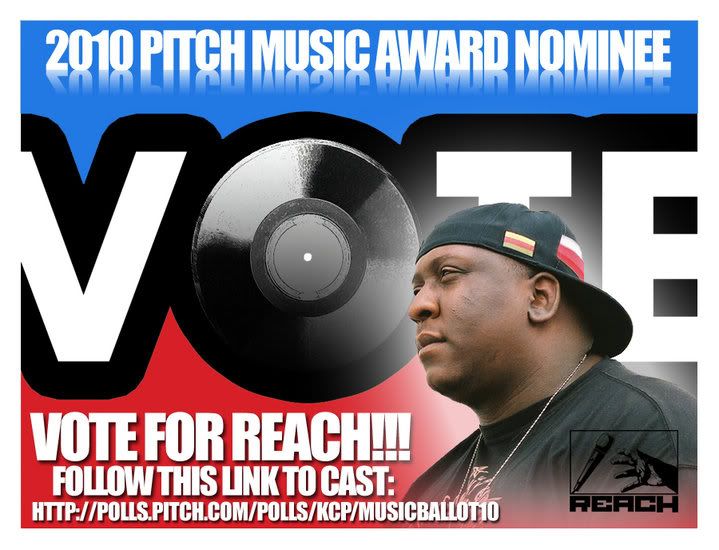 Wilshire District Music on Sounds Of VTech
DEEP THINKERS Make It Quake // Miracle Mile Vol. 1
available NOW on ITUNES
Subject: Vote For Reach (Pitch Music Awards)!!!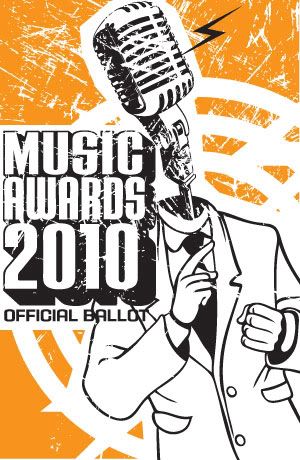 "Your old friend and favorite emcee (I am, aren't I?) has been nominated for a 2010 Pitch Music Award in the Hip Hop category!!! I'm again honored to be recognized. I would appreciate you casting your vote for me when you have time to do so"...Emcee Reach
FOLLOW THIS LINK TO CAST YOUR VOTE!!!
You must select one artist in each category.
I appreciate your support as always.
Wilshire District/Podcast forthcoming.
Video forthcoming.
NEW project forthcoming.
check out my latest exclusive RADIO LOVE
courtesy of Sounds of VTech
Reach music lives in 2010!!!
--
www.emceereach.com
www.facebook.com/emceereach
www.myspace.com/reach




goodbutta.podOmatic.com
www.twitter.com/emceereach