MAKE IT QUAKE
Fresh
!!! Hot of the
press
!!!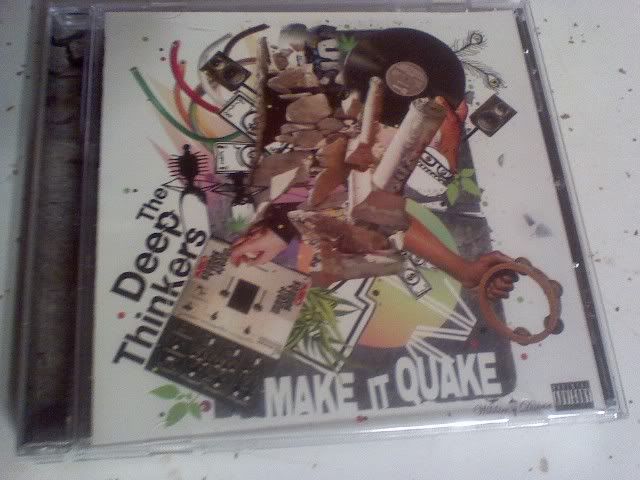 Today we took a short field trip out to RAINBO Records deep in the heart of west San Fernando Valley. It was a windy day and not to far from the epicenter of the 93' Northridge Quake. Only today I was picking up the new cd from The Deep Thinkers MAKE IT QUAKE.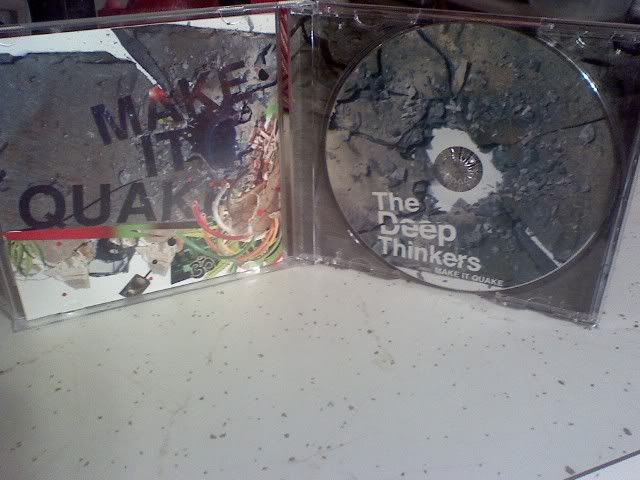 Order it at your local Best Buy, FYE, Borders Books, Tower Records.com plus many more major chains. In San Diego pick it up at
Access Hip Hop
, in Los Angeles check out
FAT BEATS LA
on Melrose,
Amoeba Records
,The Basement in Valley. In Kansas City where DT are from you may find it at Streetside records Westport area, out south at 7th Heaven Records.
Be Sure to check out Deep Thinkers & other Wilshire Music exclusive music downloads made available through
Sounds of VTech
.