3 tracks from the Miracle Mile cd are featured on Davey D's 25 Joints to get U Thru the Day on his Breakdown Fm show. Peep his latest episode right here feat. tracks by Emcee Reach, Ariano & LD w/ LMNO, and DJ Lord Ron and Derek Strong. Shout to
Davey D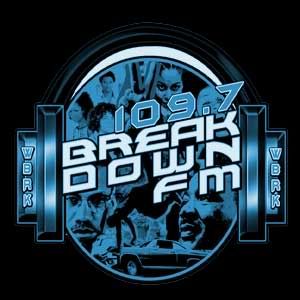 If you aren't familiar with Davey D...
He's given more than 30 years of his life to Hip Hop Culture.
UC Berkley Graduate, Journalist, Hip Hop Historian, Pop Culture commentator, Owner of www.daveyd.com (one of the largest and oldest Hip Hop sites on the Worldwide Web), Program Director for Breakdown FM (a long-standing online radio show), co-founder of the Bay Area Hip Hop Coalition and member of the Bay Area Black Journalist's Association. He's been featured on BET, CNN, Fox News, BBC Radio, ABC's Nightline, VH1, and The Tavis Smiley Show. His works have been featured in the Washington Post, The New York Times, USA Today, London's Guardian Magazine, Rollingstone Magazine, Vibe Magazine, and The Source Magazine. He was profiled by The Source as one of the 10 Most Influential People in the country as it relates to Hip Hop and politics.