Sultan Music Group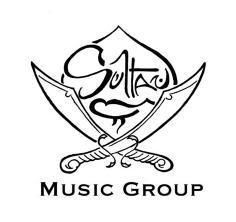 Skate Legend/Entrepreneur
Pep Williams
has jumped into the music business by starting his own record label, Sultan Music Group. Look out!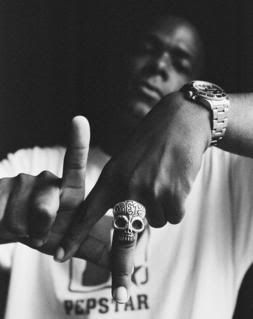 What other businesses do you have currently (excluding this label)?
I run
PepStar
and
Solo Distribution
. [These companies are all about] distributing skateboard products.
What do you typically listen to daily?
I listen to everything. Usually I wake up to Shen Qi. She's an incredible Erhu. Her sound is similar to classical Chinese music–very mellow. Then when I hit the gym or go skate it's all about ZAPP, Dr. Dre, South Central Cartel, Metallica, Dio, Suicidal Tendencies, [and the list goes on].
How long have you wanted to put together a label?
I've been wanting my own label since 1993. I was up at Death Row Records and Interscope back in the early 90's. My homie Tony Best put me up on game. Also back then Norris Anderson taught me alot as well. He pretty much ran Death Row back then. Then in the mid to late 90's I managed bands. I managed Members of System of a Down, Apex Theory, and Middle Earth. I also worked with Vokee and a few other bands, but I truly have to say that Mike Muir from Suicidal Tendencies really made me want to work in music years ago. Mike is way sharp when it comes to music. He's given me crazy advice over the years and now I think I'm ready to put it to action. Also a big help is Randy Jackson (Judge on American Idol). He use to be Senior V.P. over A&R at MCA records. I would roll to his office and just learn.
How did you get into a position where this was even possible?
I literally just woke up and said I'm gonna start my label. My best friend Asa Soltan Rahmati pretty much gave me the boost and courage to just go for it. So I did. Thanks Asa. But yeah, I literally just woke up and said I'm gonna start my label. [I said to myself] I know the right people and I have good distribution through record stores and skate shops all over the U.S. I realized I was the only thing standing in my way of running my label. So I just decided to just jump in and hit it full force.
What was the first step you took towards making this happen?
The first step I took was getting my distribution channels in order. Anyone can start a label or make a CD but if you don't have your distribution all lined up it's really hard to sell. So it took me a couple of months of shmoozing, a lot of business meetings, and a ton of business dinners to lock it down. Actually that part never stops. You always have to be in touch and keep a good relationship with your distributors. That's key.
What labels do you respect and why?
I respect all labels because [the music business] is a cut throat business. I think that's why I like it. Either you make it or you don't. Very little middle ground.
What are you trying to achieve with this label?
What I'm trying to achieve is to become a powerful force in the music industry. From artists, distribution, and management all under one company. Following in the footsteps of Russell Simmons.
What artists are you currently working with?
I'm currently in talks with a few artists–one very popular Hip Hop group and 2 Punk Bands. It's looking really good.
Who I would like to thank: I'd like to give a big thanks to my Mom, Asa Soltan Rahmati, Mike Muir, Tony Best, Chase Tafoya for the sick logo, Interscope Records, Randy Jackson, and Reggie at illtema for always being down.
Interview found on:
http://www.illtema.com/currentissue/2008/08/07/sultan-music-group/