Just added to the Miracle Mile Compilation, new resident to to the Wilshire District family! Give a WestCoast Toast to ROC C! Back in 200Great with HEAT!
Can some one say BLOW! I don't mean Cocaine crew!
Let me tell ya first again, ROC C will blow the F%*K up!
Now CHURCH, ya cups up and TOAST!
ROC Mutha Fuc'n C is here! So Lets Break Bread!
OX NIZZLE FA'SHIZZLE OFF THE HIZZLE! SO FIZZLE TO THIS THIZZLE!
new ROC C w. GLASSES MALONE & CROOKED I at http://rocc.podomatic.com/
CLICK IMAGE to listen to some exclusive heat from the WESTCOAST!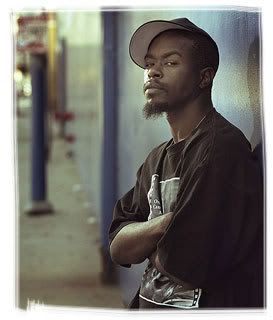 CLICK CLACK Picture!
Fans of West Coast underground hip-hop know Roc C for his debut mic appearance on the 2004 Oh No single "Move Pt. 2", produced by J Dilla... Rocs stand-out verse and cameo in the songs video lead to his own deal with Stones Throw Records. As the latest MC from the prolific Oxnard, CA crew (Lootpack, Dudley Perkins, Oh No, M.E.D.) to join Stones Throws roster, Roc made a lot of noise right out the gate. His first single, "Dont Stop", an Oh No-produced slab of infectious trunk funk, was used for EA Sport's Fight Night Round 3 video game. "All Questions Answered" featured production by Oxnard family member and longtime Roc C collaborator Oh No, as well as DJ Romes and Kan Kick. The diverse list of guest MC's included Oh No, Dudley Perkins, Pok Dogg, Glasses Malone, J Ro, Chino XL, Bizzy Bone and Aloe Blacc. Roc recently signed on with management company Massbaum Music. He has been busy working on his second solo project as well as several group projects... Be on the lookout for new music and tour dates... The movement has begun...
www.myspace.com/rocthisway
Be on the look out for the NEW ROC C / OHNO project
TEAM GET'EM project coming soon on LOOK RECORDS!
www.myspace.com/teamgetem
For any bookings and press inquires for ROC C
contact: wilshiredistrict@hotmail.com