Wildchild JACK OF ALL TRADES album Fat Beats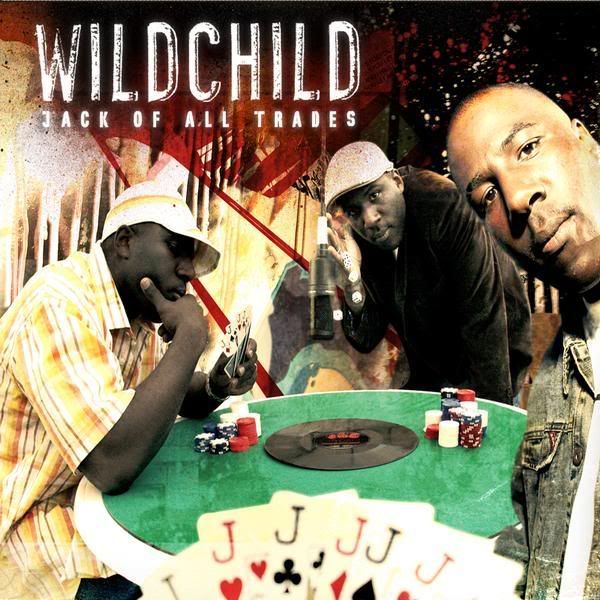 courtesy of http://www.myspace.com/dajackofalltrades
From the Oxnard,California crew Lootpack,Likwit Affiliate,Stonesthrow incorporated comes the Wildchild with his new upcoming sophmore Lp "Jack of All Trades" This album features Legends like Percee P, Mc Lyte, Special Ed,Masta Ace, Souls of Mischief(heiroglyphics),Georgia Ann, Frank N Dank, Prince Po(Organized Konfusion),and the crew Ohno, Medaphoar & Madlib. The production is well rounded with the likes of Madlib, Ohno, Black Milk(Slum Village),Georgia Ann, Kev Brown, Lab Technicians, and a few other surprises worth waiting for. 2007 marks a new era for Wildchild as he continues the journey of bringing raw party music to the world. This album will also feature an international album that will feature different producers Wildchild has connected with while on the road. Double disc ya'll. plenty of Funk.
I have been fortunate to hear the record and can tell you it is pure funke''my favs to check for is the Frank N Dank, "Day in the Funk" feat. Georgia is so natural. Each track definitly grows on you. Wildchild flips it lyrically animated always B-Boy minded! clever delivery and always hilarious with a few skits.
Check out this exclusive which will be featured on the upcoming WILSHIRE DISTRICT: MIRACLE MILE album.


This track was featured on the Seventh Letter LETTERS FIRST V.3