WILSHIRE DISTRICT Music Blog : October
compliled by DJ ICE (Wilshire District / Seventh Letter)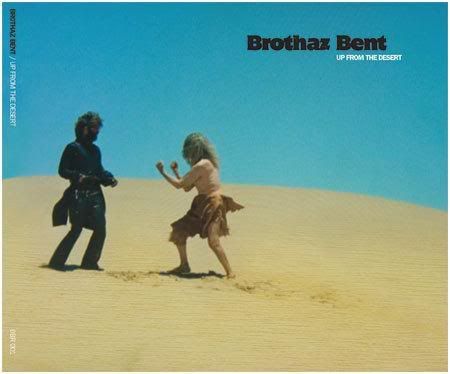 http://www.myspace.com/brothazbent
By now you may know about Brothaz Bent. If ya don't check them at knowngallery.com These westside brothaz that consist of Woozy Meds & Don Chalaunt as Brothaz Bent came back from the desert with some heat. Ill minded beats with precise (shout to Expo on them) scratches that would make Dj Premier think he made the beats. These cats polished up this soon to be underground Hip Hop Classic of the future. This record brings me back to them days when records were raw ala 92' era (Brand Nubian, Das Efx style of beats). Don't get it twisted with over 20 tracks don't think they're on some old east coast feel. Ah naw, BB brings that west-coast street shit. UP FROM THE DESERT features LA's own, Cadalak Ron on the crazy HOLLYWOODLAND track, plus worthwhile mention from REKON who rips on NEW WORLD APPROACHING.
This is a real dope record currently can be purchased exclusively from
The Seventh Letter Store
on vinyl and cd. Walking down Melrose stop in FAT BEATS.